https://youtu.be/QbCpLPh8Ibs
Here is the link to the 5th Grade Ceremony yesterday. If a family unmutes and cheers for their student the video recording automatically focuses on them.

DW Families-School Dismisses today at noon

Hello DW FamiliesTuesday, June 8th and Wednesday, June 9th are early dismissal days-we will dismiss at 12:00 on both days. The last day of school is June 9th. Have a safe summer! Hola familias de DW el martes 8 de junio y el miércoles 9 de junio son días de salida anticipada, saldremos a las 12:00 en ambos días. El último día de clases es el 9 de junio. ¡Que tengas un verano seguro!

Hello 5th Grade Families-In Person Here is the link for the promotion.  It will open at 10:00 am.  5th Grade Promotion Monday, June 7 · 10:00 – 10:30am Google Meet joining info Video call link:
https://meet.google.com/osu-zysc-gjw
Families need to copy and paste the link into the address bar

This is Desert Willow. Any medication with the nurse, must be picked up by an adult-June 10th is the deadline. Please return library books, chromebooks and hotspots! Thanks! Este es Desert Willow. Cualquier medicamento con la enfermera debe ser recogido por un adulto. El 10 de junio es la fecha límite. ¡Devuelva los libros de la biblioteca, Chromebooks y hotspots! ¡Gracias!

Early Release Wednesday!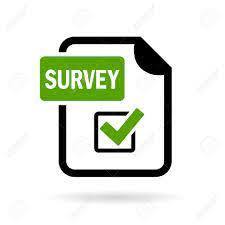 From Desert Willow: ¡Salida temprano el miércoles! Early Dismissal Wednesday!

Chromebook pickup

For IN Person Students only: Please return your Chromebooks, cords and hotspots this week: May 24-May 28. Solo para estudiantes en persona: devuelva sus Chromebooks, cables y puntos de acceso esta semana: del 24 de mayo al 28 de mayo.


Early Release Wednesday! Salida temprano el miércoles!

No school tomorrow 5/14/21-Sports Day! See you Monday morning! No hay clases mañana 5/14/21-¡Día de deportes! ¡Nos vemos el lunes por la mañana!

Early Release Today!!!

Library Books are due this week! ¡Los libros de la biblioteca vencen esta semana!

Reminder: Early Dismissal today!


May Newsletter