Now that the COVID challenge is nearing its conclusion we are in the process of recalling all Hot Spots that we handed out to Students, Staff, and Teachers. All students in grades K – 5 will no longer need the hotspots as their devices will be staying in the classroom. Students in grades 6 – 12, teachers, and staff who do not have WIFI at home are encouraged to fill out the following form, which will determine the necessity of continued use of the Hot Spot. Please note that as of Sept 12, all of those that have not filled out the form and received approval for continued use will have an interruption of service. If you no longer need your WIFI hotspot, please return the device to the front office of your school or your child's school.
Click this link (
http://pmg.app.perseus.id/div/carlsbad
) to register for COVID-19 drive through testing offered by Carlsbad Municipal Schools. Please see the attached flyer for more details.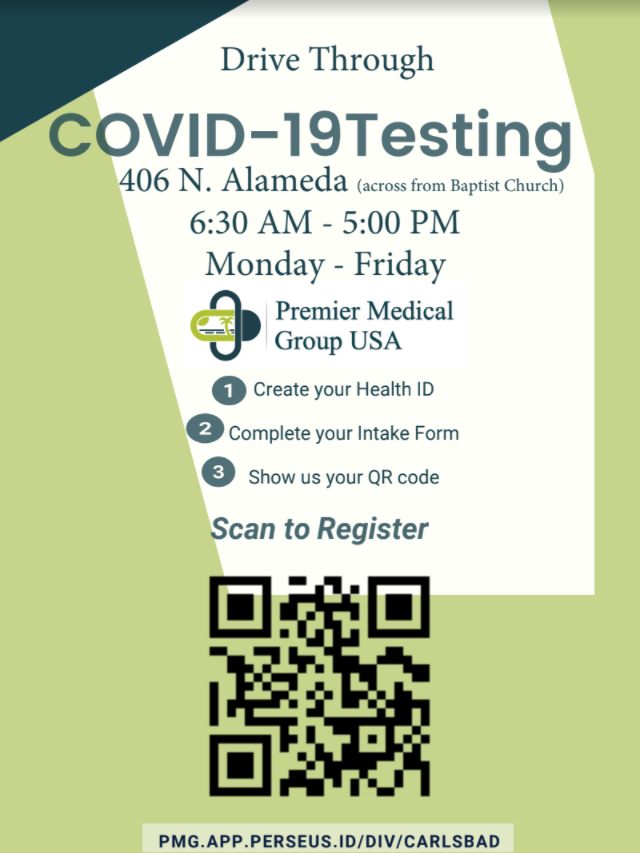 Good Afternoon Desert Willow Families, We are currently experiencing phone issues. The phone system is not allowing teachers to make or receive calls. We will continue to try and reach families regarding teachers and student placement. If you have not heard by 1:00 on Monday Afternoon, please contact the office. Thank you and sorry for the inconvenience. Buenas tardes familias de sauces del desierto, Actualmente estamos experimentando problemas con el teléfono. El sistema telefónico no permite que los maestros realicen ni reciban llamadas. Continuaremos tratando de llegar a las familias con respecto a los maestros y la ubicación de los estudiantes. Si no se ha enterado antes de la 1:00 del lunes por la tarde, comuníquese con la oficina. Gracias y disculpe las inconveniencias.
Good Evening Desert Willow Families! We are so excited for the upcoming school year. Teachers will be contacting families on Friday afternoon to notify you of your child's teacher. If you have not received a call by 1:00 Monday August 9th please contact the school. We are currently finalizing class lists. Schedule changes will not be honored at this time due to staffing and class sizes. Thank you for your understanding. We are looking forward to a wonderful school year. ¡Buenas noches, familias de Desert Willow! Estamos muy emocionados por el próximo año escolar. Los maestros se comunicarán con las familias el viernes por la tarde para notificarles sobre el maestro de su hijo. Si no ha recibido una llamada antes de la 1:00 del lunes 9 de agosto, comuníquese con la escuela. Actualmente estamos finalizando las listas de clases. Los cambios de horario no serán respetados en este momento debido al tamaño del personal y de las clases. Gracias por su comprensión. Esperamos tener un año escolar maravilloso.


https://youtu.be/QbCpLPh8Ibs
Here is the link to the 5th Grade Ceremony yesterday. If a family unmutes and cheers for their student the video recording automatically focuses on them.

DW Families-School Dismisses today at noon

Hello DW FamiliesTuesday, June 8th and Wednesday, June 9th are early dismissal days-we will dismiss at 12:00 on both days. The last day of school is June 9th. Have a safe summer! Hola familias de DW el martes 8 de junio y el miércoles 9 de junio son días de salida anticipada, saldremos a las 12:00 en ambos días. El último día de clases es el 9 de junio. ¡Que tengas un verano seguro!

Hello 5th Grade Families-In Person Here is the link for the promotion.  It will open at 10:00 am.  5th Grade Promotion Monday, June 7 · 10:00 – 10:30am Google Meet joining info Video call link:
https://meet.google.com/osu-zysc-gjw
Families need to copy and paste the link into the address bar

This is Desert Willow. Any medication with the nurse, must be picked up by an adult-June 10th is the deadline. Please return library books, chromebooks and hotspots! Thanks! Este es Desert Willow. Cualquier medicamento con la enfermera debe ser recogido por un adulto. El 10 de junio es la fecha límite. ¡Devuelva los libros de la biblioteca, Chromebooks y hotspots! ¡Gracias!

Early Release Wednesday!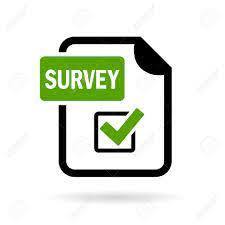 From Desert Willow: ¡Salida temprano el miércoles! Early Dismissal Wednesday!

Chromebook pickup

For IN Person Students only: Please return your Chromebooks, cords and hotspots this week: May 24-May 28. Solo para estudiantes en persona: devuelva sus Chromebooks, cables y puntos de acceso esta semana: del 24 de mayo al 28 de mayo.


Early Release Wednesday! Salida temprano el miércoles!

No school tomorrow 5/14/21-Sports Day! See you Monday morning! No hay clases mañana 5/14/21-¡Día de deportes! ¡Nos vemos el lunes por la mañana!

Early Release Today!!!